In 1998 Ananda Bosman founded a completely new musical revolution.

Producing the first popular music compositions of modern history in 432Hz tuning — "The AUMega Music Revolution", a magical combination of:

Ananda's musical compositions use the harmonic ratios of sacred geometry like the golden mean (Ø), and the Sierpinski pentahedron, to compose an entirely new plateau of electronic music, that is also groovy and VERY danceable in the mainstream music world, with a growing "cultural following".


MUSIC FOR WELLBEING:
Since 2005 scientists have measured the astonishing effects of
AUMega
Music
, as they instigate the onset of clear cardio-rhythm heart coherence; strengthening the central nervous system and immune system; balancing the circadian system.
The unique combination of ingredients in Ananda's compositions produces remarkable shifts in health measurements. Neutralising effects from damaging radiation by the extraordinary protective properties in strengthening the overall biological system that AUMega Music exhibits. Results to be published.


MUSIC THAT INSPIRES CREATIVITY:
Ananda's
unique compositions utilise the maximum creative bandwidth of consciousness: the
alpha rhythm
8Hz
bi-lobal
synchronization of the brain
. 8Hz has been scientifically measured to objectively induce healing in the human organism.
11
Precise frequency research upon cells & the remission of 27 organic diseases,
10
used 8hz & the exact frequencies plus their associated cascades. All synthesised in
Ananda's
AUM
ega A=432Hz Music
!
9, 10, 11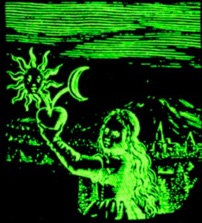 THE MUSIC OF LOVE:
Innovating the "valentine art" of the
heart's rhythm in love
,
Ananda´s
music incorporates the documented heart science of the cardio-rhythm during the onset of compassionate love, producing the coherent
golden mean
cascade in its magnetic fields, with amperage peaking at 8Hz,
7, 8
& entraining the brain into the same golden ratio & coherent bi-hemisphere synchronisation (8Hz).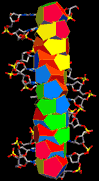 MUSIC OF THE DNA:
Ananda's
novel creations utilise the DNA's golden ratio proportions,
21
and the genetic harmonic self-similarity of the DNA sub-unit symmetry (Ø
2
), that holds the very genetic code.
18
The
music of universal love
in the golden resonance of the DNA song.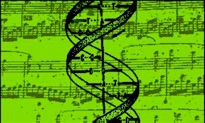 HYPERDIMENSIONAL GROOVIN': The composition's utilise transcendental harmonics, 14 with transcient series tuning: True Interdimensional Music!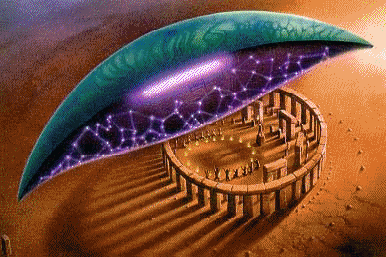 Envisioned by
Ananda
as a new form of technology for global cultural events — creating a new experience of sound enabling coherent effects in the audiences' nervous system, health, & well-being. Instilling increased creative inspiration via these sound resonances underlying the very fabric of the harmonic arrangement of the cosmos.
13, 21
The principles of common harmonic tuning & compatible harmonic tempos in multiple concerts will enable global concerts to be linked through the internet & other communication technologies, into what Ananda terms The Global Song-432Hz. Utilising these harmonic properties, such global cultural events will enable the musical arts to expand into a new medium of experience, where the artistic vision can realise a cultural attempt to make contact with the cosmos.